The weekly T.I.T.S. series will explore a variety of hypothetical ideas about the great City of Houston. Feel free to contribute suggestions.  
There is quite a bit going on in the great State of Texas.
Austin has experienced a truly unthinkable, terrible tragedy, one not many other cities have had to endure: they are possibly getting an MLS team.  Our thoughts and prayers go out to them.
Houston and San Antonio keep growing and changing, and of course Dallas still sucks.
The political world is in flux, as well.  Upstart liberals are trying to part the Red Sea of Bullshittery keeping us awash in antiquated ideas and values.  Entrenched elements of conservatism remain active restraints on true progress towards a more equal and civil society, but the roots of change have taken hold.
At the very least, by now everyone knows Ted Cruz is an asshole.
Progress is a process.  So what are we progressing towards?
I. The Houston Rockets Will be World Champions
Why the hell not?  They have the best record, surefire MVP in James Harden, and likely repeat Coach of the Year, Mr. Pringle.
Our World Champion Houston Astros played the long game, forcing their fans to endure back-to-back 100-loss seasons.  It was abysmal.
The Rockets, on the other hand, have flirted with the Big Dance a few times over the years, only to be foiled by turn overs (Harden), poor performances in pivotal playoff games (James, again), and bad chemistry (Dwight Howard and his 8 kids).
This year's team is dangerous.  League leaders in made three pointers and free throws, they sit second overall in scoring.  The 2018 Rockets are an offensive juggernaut, but have also managed to dramatically improve their Achilles' Heel of the past: defense.
Opposing teams average 104.8 points per game in scoring.  Houston averages close to 114 points each game.  Improved perimeter defense and rebounding have helped, but they can just run teams out the gym by jacking up threes.  This is peak D'Antoni, an apex predator evolved from his Sun's offense lead by Nash and Stoudemaire, but with Harden and Chris Paul injecting the meticulous analytical approach into their games, generally exploiting every rule they can.  If I wasn't a Rockets fan, I wholly admit I would absolutely loathe watching Harden flop and flail about seeking fouls.
Still, CP3 has the most stunning eyes:
Basically, the Rockets are NBA equivalents of the Astros.
All season long, the Astros brutalized opposing pitchers, setting all manner of records along the way.  Harden, Chris Paul, Eric Gordon, Clint Capela, Trevor Ariza, Gerald Green.  These are the basketball residents of Crush City.
Also, Golden State is conveniently suffering from a slew of injuries, including a groin injury to Draymond Green.  Perhaps that is only fitting, as Green is a notorious dick-kicker.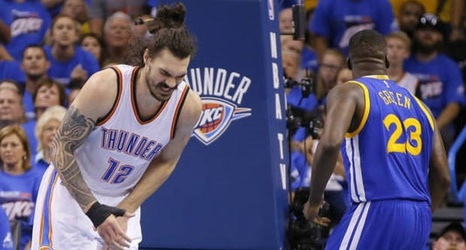 II. Cross-eyed Cats are the Best Cats
Prove me wrong:
III. Ted Cruz Wins Re-election
Sonic is introducing a pickle juice slushie this summer.
I imagine Ted Cruz smells like a pickle juice slushie.  Just sort of sour and salty, like a pickle.  He's a man-shaped laundry bag filled with cod liver oil and hot dog slices.
That said, I think he'll win.  The Democratic Party in Texas could, at best, be considered an agua fiesta.  Beto is a great candidate.  I mean, he played with Cedric from At the Drive-In.  That's actually enough for me.
But, I'm not sure he has a chance.  Let's review the facts:
1- Ted Cruz is the Zodiac Killer
2- Ted Cruz Eats Boogers
3- This.
4- Because he says shit like this.
OK.  Maybe Beto does have a chance.
Toss Up: Chicken Parm or Meatball Sub? Comment.